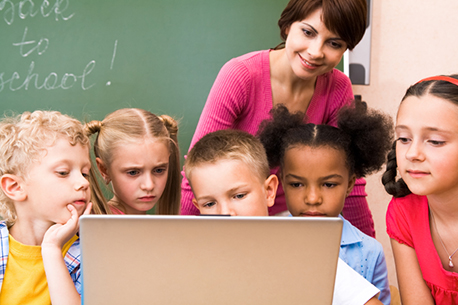 It is a tough decision to choose the right laptop for your child school needs and maybe personal needs. In the paragraphs below I will give you the gist of 5 top laptops that are useful for your child.
HP Stream 11-r010nr 11.6 inch Notebook
With this laptop I like to mention is a really good one. This one has a great battery life, comes with window 10 (great for homework assignments), great built laptop, and it also has different style to fit your child's personality. The only thing that is bad about this laptop is the storage is tiny, nothing a memory stick/card couldn't fix.
ASUS T100 10 inch laptop
This laptop I would say is my second best choice. It is has amazing battery life up to 9 hours, lightweight which makes it easy to transport and very versatile, and great speakers. The only problem is the keyboard dock can be a bit tricky to reattach.
ASUS Chromebook flip 10.1 inch
This laptop has a 9 hour battery life, it is really fast like speedy Gonzales fast, also has touchscreen that is quick to respond to your touch, and lightweight for easy transferring. The downfall from this almost seemingly perfect laptop is you cannot install MS office which can make it tricky for assignments and you must have an internet service for it to work properly.
Toshiba Satellite C855D-S5320 15.6 inch
The best part of this one is the price it is really good price for first time computer, it has great storage, the keyboard is comfortable and easy to use, and the size of the screen is nice and big. The problem with this one touch pad and the USB port, the touch pad has a very hollow feel to it don't know how long it will last and the USB ports are super sensitive I would worry about them going out as well.
Golden gulf 7 inch computer laptop
The best thing about this is good built for the money, it is light and easy portable. The downfall is the battery it doesn't last for more than 2 hours and the screen is really small. 
Read more reviews on the best laptops for kids come check out our site.